Post by Wizzm8 on Oct 20, 2019 0:56:10 GMT 1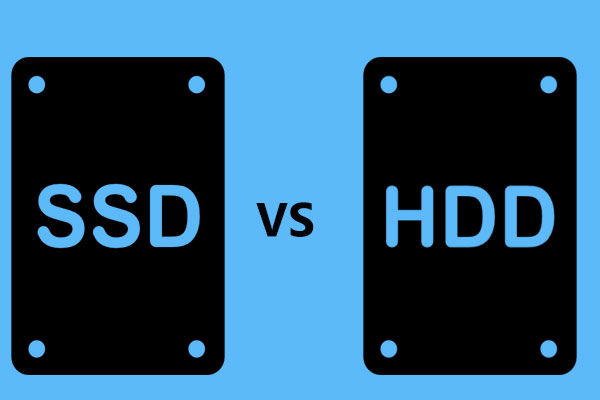 SSDs are faster than HDDs. An SSD will load data faster than a HDD will.
SSDs are less likely to break than HDDs because HDDs are comprised of moving parts.

SSDs are quieter than hard drives. A PC with a hard drive will be noisier than an SSD and may even send vibrations throughout your desk space if you use an external enclosure.

HDDs are cheaper than SSDs. You'll get a better price per gigabyte (GB) with HDDs. So if budget or a large amount of files is your top concern, an HDD is worth considering.


In laptops, opting for an SSD can lead to longer battery life. Up to 45 minutes on average compared to HDD-equipped laptops.



SSDs offer speedier performance than HDDs due to the latter relying on moving mechanical parts. That means opening up data will be quicker as well as performance benefits for applications.
Since HDDs use mechanical parts to read and write data, there is a lot of latency (time between when you request the data and when it's delivered). This latency is mainly caused by two factors: the speed at which the platters spin and the time it takes for the read/write head to physically seek out the correct area of the platter(s) where the data is going to be read from or written to.
Without the need for moving parts, SSDs can read and write data with very little latency. They don't have to physically seek read or write data, and their cells can be read from and written to at rates much faster rates than that of an HDD. This results in a significant performance benefit for applications.
Most consumer HDDs can handle around 300-1000 input/output operations per second (IOPS) at best, while SSDs can manage up to 500,000. Because SSDs are able to respond to requests so quickly, they don't build up many pending input/outputs when operating, which means they operate at lower queue depths (QDs) on average compared to an HDD, and with lower latency. For example, during a Windows update, HDD can build up a QD of 12-16, while SSDs typically operate at a QD of 1-2 or 4-8 if taxed under heavy consumer/prosumer workloads.
Size also plays a role in HDD and SSD performance. HDDs come in two form factors: 2.5-inch and 3.5-inch. The bigger, the faster, but also the heavier. A 3.5-inch HDD can weigh 720g (1.6 pounds), while a 2.5-inch HDD can weigh 115g (0.3 pounds). This is something to consider, especially if you're buying a laptop or a desktop that you may want to move around.
Contrastingly, SSDs actually get faster as they get physically smaller. For the most part, 2.5-inch SATA SSDs weigh around 45-60g (0.1 pounds) and the latest M.2 SSDs, which are smaller and shaped like a stick of gum,weigh 6-9g (0.01-0.02 pounds). Again, this is worth noting if you're seeking a lightweight device, particularly laptops.
---
On top of offering better performance, SSDs are also far more reliable and less likely to break than their delicate HDD counterparts.
Since SSDs don't have moving parts, there is less to break and SSDs can withstand immense shocks and still keep going where an HDD would crash. HDDs are stated to withstand a shock of somewhere around 20-30g. While this seems like a decent rating, in the real world, if you dropped an HDD off a desk, even if it's not on, it will most likely fail.
SSDs, on the other hand, are often rated for up to 1500g. You can even hit them with the force of a baseball bat and it would continue to function, another thing I've experienced personally.
Each type of storage device operates at different temperature ranges too, with SSDs being able to handle more heat than HDDS.
While HDDs love operating at around 40-45 degrees Celsius (104 -113 degrees Fahrenheit) and can also operate in 0-55 degrees Celsius (32-131 degrees Fahrenheit) environments. SSDs are rated to operate from 0-70 degrees Celsius (32-158 degrees Fahrenheit). Additionally many good SSD controllers will throttle performance to avoid physical damage once they hit about 75-80 degrees Celsius (167-176 degrees Fahrenheit).